The artist is Vinogradov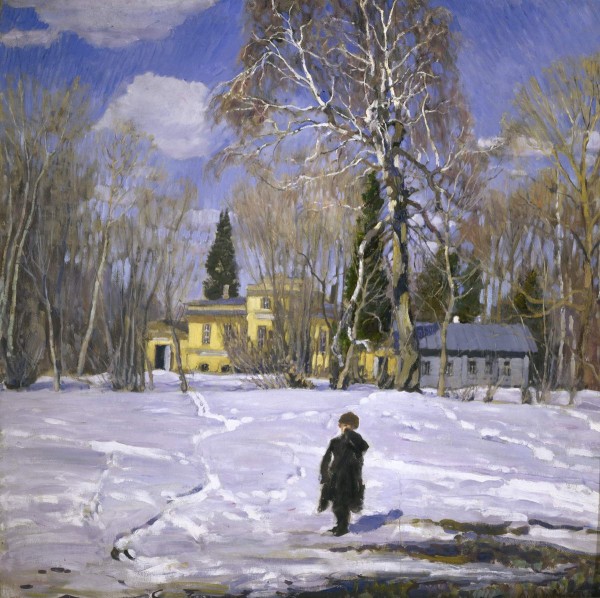 The landscape is based on "Spring "The motive of the old Russian noble estate with an indispensable ampir house among the park with birch and willow. Written by clean, light colors, the full of internal dynamics, the work of Vinogradov conveys the tender charm of the typical corner of central Russia, with the first rays of the spring sun again awakening to life.
Exhibition catalog in Malaga "Seasons. Works from the collection of the Russian Museum ". 2015. WITH. 60.