The artist is Kuindzhi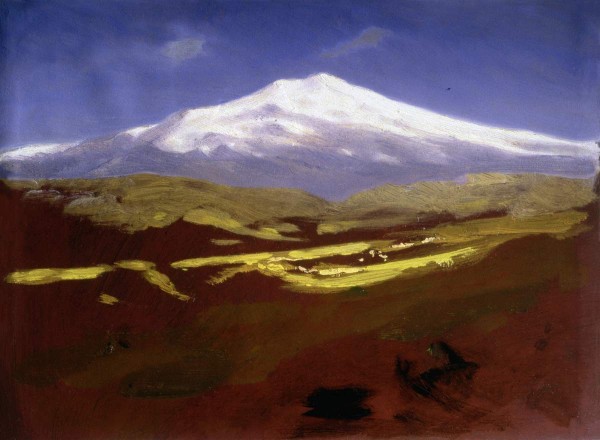 In the Russian Museum – twelve mountain landscapes of the Caucasus written by Kuindzhi. Most of them, interpreted generally and concisely, were created in the early 1900s.
Combining the investigation of a light illusion with the well-known conventionality of the compositional and decorative construction, the artist strives for the synthesis of realistic and romantic principles. High Highlands captivate the masters by proximity to the sky, give a feeling of the unity of the universe, meet his concepts of an exalue-romantic landscape image.
Irina Shuvalova. Kuindzhi in the Russian Museum // Arkhip Kuindzhi. SPb, 2010. WITH.18-19.