The artist is Kuindzhi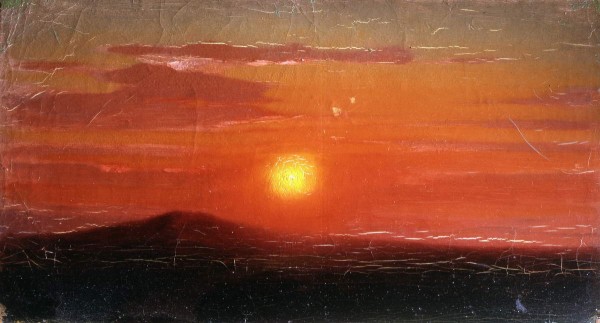 Series "Sunses ", as if completing the decorative searches of Kuindzhi, became, in its picturesque novelty, in a literal and figurative sense of one of the brightest pages in his artistic heritage. Unlike impressionists, the artist was not worried about the pursuit of fleeting, but was persecuted by the thought of the eternal. Suite "Sunsets ", which affects the non -unremarkable in the movement of color intensity, ended with a large cloth "Red Sunset "(1905-1908, Metro-Museum, New York). "The great and eternal seeker of new coloristic tasks ", according to A. N. Benoit, Kuindzhi seeks to give a feeling of dazzling sunset sun. At the same time, he perceives him, first of all, as a bearer of a kind of cosmic fire, painting the sky, earth and water unearthly, magical beauty. In some Kuindzhivsky sunsets, a premonition of those colorful enchanting images that will later create n. TO. Roerich with his cosmism, romantic aspirations and at the same time with the realism of the image of nature.
Continuing to develop an unusual, begun in "The "light-flower system that transforms the scene of the landscape, Kuindzhi opens all new opportunities in Ukraine. At the same time, trying to approach the power of the color that exists in nature, he seeks in the sunsets such picturesque relationships in which the romantic perception of the world would be both undoubted truth and a poetic way.
Irina Shuvalova. Kuindzhi in the Russian Museum // Arkhip Kuindzhi. SPb, 2010. WITH.24.