The artist is Goncharova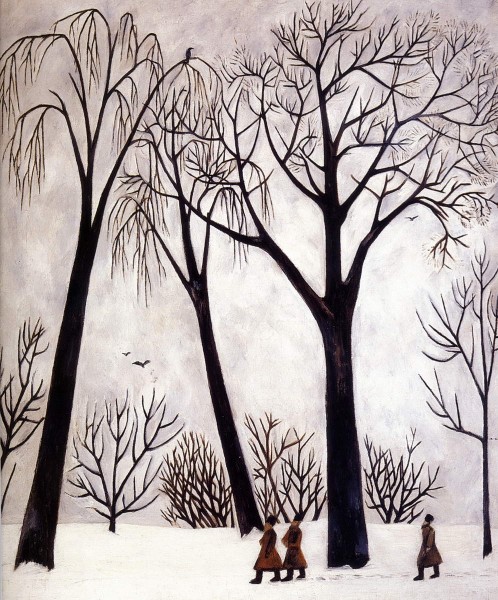 The artist belonging to the number of characteristic creations of the artist appeared at the end of the primitive phase of her evolution, the most fruitful and bright in Goncharova's work. The dark silhouettes of trees and bushes, human figures, contrasting to the whitish sky and snow on Earth, are painted with lyrism and expressiveness.
Exhibition catalog in Malaga "Seasons. Works from the collection of the Russian Museum ". 2015. WITH. 42.