The artist is Kuindzhi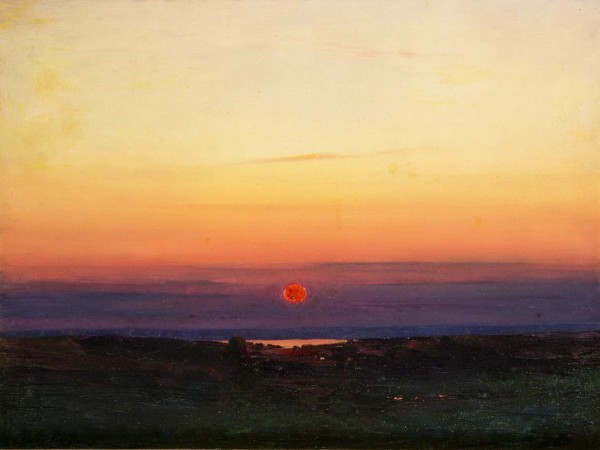 Series "Sunses ", as if completing the decorative searches of Kuindzhi, became, in its picturesque novelty, in a literal and figurative sense of one of the brightest pages in his artistic heritage. Continuing to develop an unusual, begun in "The "light-flower system that transforms the scene of the landscape, Kuindzhi opens all new opportunities in Ukraine. At the same time, trying to approach the power of the color that exists in nature, he seeks in the sunsets such picturesque relationships in which the romantic perception of the world would be both undoubted truth and a poetic way.
In a gloomy, concise landscape "Sunset in the steppe on the seashore "(1900-1910), built on a sharp contrast of blackness and piercing intensity of yellow-red and green in the sky, Kuindzhi reaches a truly dramatic stress. Irina Shuvalova. Kuindzhi in the Russian Museum // Arkhip Kuindzhi. SPb, 2010. WITH. 24.