The artist is Rozanova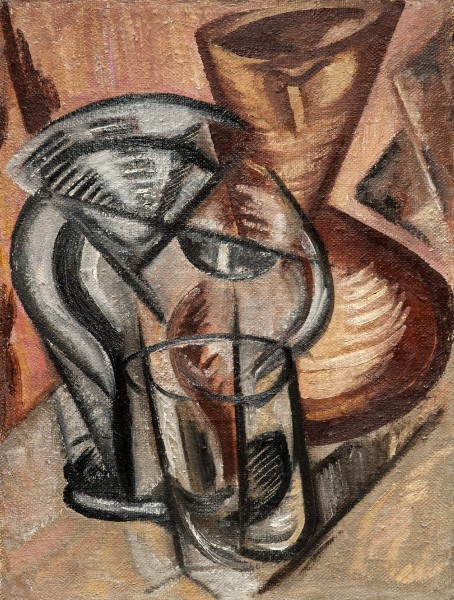 Olga Rozanova, Olrosis, as her contemporaries called her, is one of the brightest representatives of the Russian avant -garde. In her work, all the stages were concentrated that new Russian painting from late impressionism to Suprematism passed in its formation. Rozanova's work was formed under the influence of the intellectual environment that surrounded her. She was closely connected with artists and poets to. Malevich, a. Rodchenko, p. Filonov, c. Mayakovsky, c. Khlebnikov, who determined, at that time, extremely new ideas in art.
As a member of the art association of the St. Petersburg avant -garde "Soyuz Youth", Rozanova exhibited her work at Moscow exhibitions "Diamond Valeta". Critics contemporary artist noted her special gift from the colorist, who appeared with the greatest force in the cycle of still lifes of the first half of the 1910s.
Still life "Ceramic vase and glass vessels" is stubborn on the principle of "spectacle". The material essence of objects, their being in real space do not matter to the artist – decorative beauty, color scheme, refined "sounding" like a musical study is important. A virtuoso coloristic solution, the tension of the composition, subordination of the plane by a decorative solution bring this work Rosanova to similar works A. Matisse.