The artist is Zhukovsky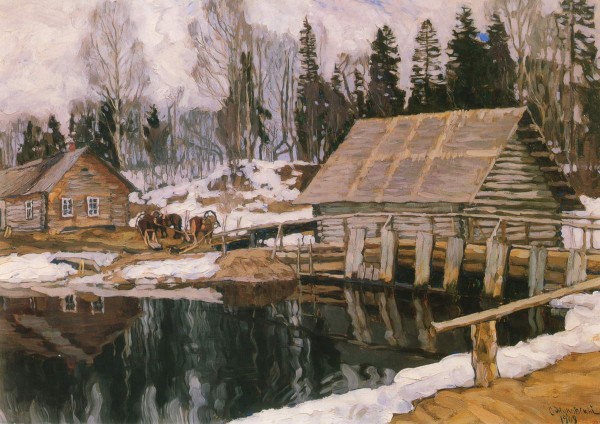 Zhukovsky – one of the most lyrical landscape painters of the turn of the century. In the most ordinary motive, he always found something amazing for himself. In the "Dam" canvas, the artist turned to the motive of early spring with melting snow, with gestures, with thin still naked branches of trees. The whole work is created in silver color, without sharp shadows. Zhukovsky sought to show the awakening of nature, when everything is variable, everything melts, streams and merges together, creating the impression of the vibration of the air.
Exhibition catalog in Malaga "Seasons. Works from the collection of the Russian Museum ". 2015. WITH. thirty.