The artist is Kustodiev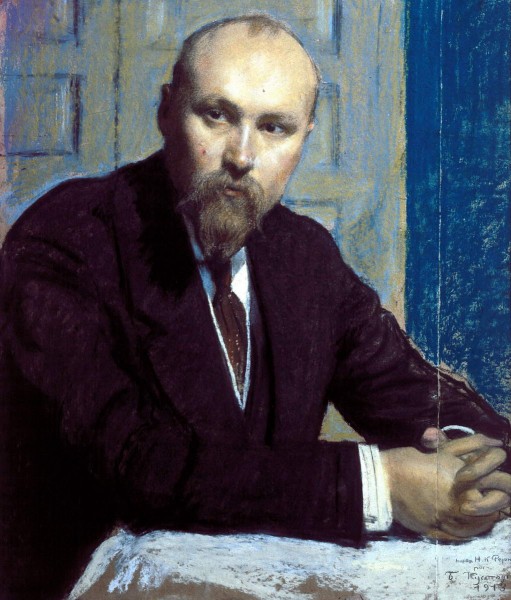 Roerich Nikolay Konstantinovich (1874–1947) – painter, graphic artist, theater artist, archaeologist and philosopher. In 1893–1897 he studied at the Iah U A. AND. Kuindzhi, in 1900–1901 – in the studio of the feeder in Paris. The author of symbolist compositions on the themes of the archaic eras of the history of the North, landscape painter. Member of the Associations of the SRX and "World of Art "(Chairman – 1910–1913). Since 1918 he lived abroad.
Study to the picture of a group portrait of artists of society "World of Art".