The artist is Kustodiev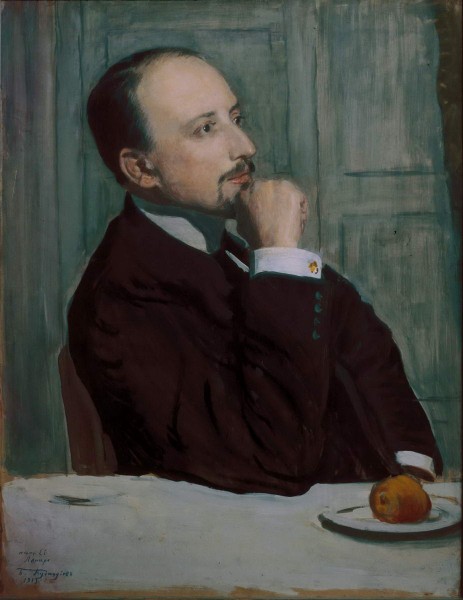 Lansere Evgeny Evgenievich (1875–1946)-graphic artist, painter-monumentist. He studied at the RS of OPX (1892–1895), in the studio of Kolarossi (1895–1897), in the workshops.-P. Loran and B. Constant (1897) in Paris. I made a magazine "World of art "illustrated literature. Implemented a number of murals in the buildings of neoclassicism. In 1905-1906 he collaborated in satirical magazines "Zhupel "and "Hell mail ". One of the leading members of the association "World of Art". People's Artist of the RSFSR.
Study to the picture of a group portrait of artists of society "World of Art".