The artist is Mashkov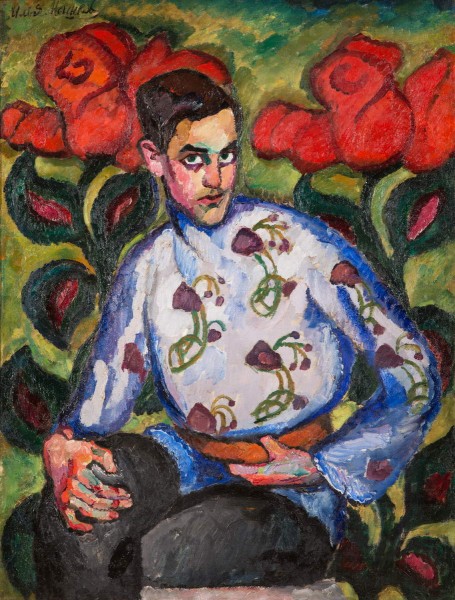 The nature of the picturesque talent of Mashkov allocated him even among like -minded people on the unification of the "Diamond Valet" – a spontaneous creative scope, energy, temperament and an exaggeratedly sensual attitude to nature. In his early picturesque works, which includes the "portrait of a boy in a painted shirt", a variety of sources of his work were organically merged: hobbies with the latest French art, in particular, painting of fouvists; Deep and sincere admiration for folk art, commitment to the so -called tray style, which in the picture determines not only the background, but also the general colorful system, as well as the interest in urban visual folklore – in the sign, in the fair photography – which is undoubtedly felt in the production of the model, in the emphasized seriousness and attentiveness of the boy's gaze directed on the viewer. (E. B.).
The student is depicted and. AND. Mashkova Gavrilov.
Russian portrait. XX century: St. Petersburg, 2001. WITH. 110.
Ilya Mashkov was inspired by Russian folk art, the "painting of trays" of Zhostov and defined his style as "itself". Mashkov wrote portraits, saturating them with an emotional fovist color. Striking in size, by the power of temperamental performance, they glorify the power and beauty of the earth. In the background of the portrait, the artist introduced motives for the scenery of provincial photographs.