The artist is Grabovsky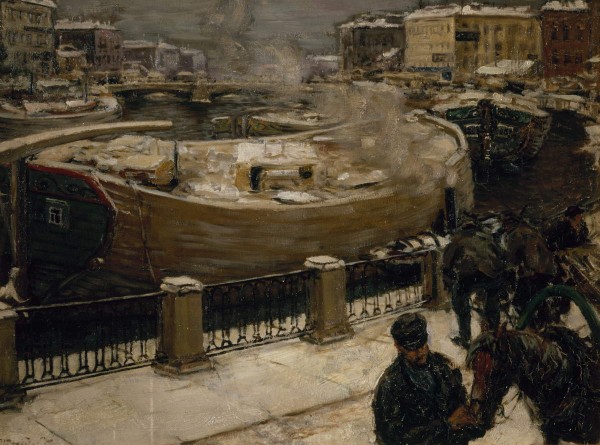 The name of Ivan Mikhailovich Grabovsky is not very known to the general public, but highly appreciated by museum employees and collectors. Painter, drawing, landscape painter, genre, Marinist Grabovsky studied at the Academy of Arts U. E. Repin and p. P. Chistyakova from 1902 to 1909. In 1909, he was awarded the title of artist for the painting "Snow fell", since then the motive of late autumn, the first snow has become one of the favorite topics.
The best part of the picturesque creative heritage of Gorbovsky is the lyrical landscapes of St. Petersburg, among which the theme of rivers and channels prevails. The works of the 1900-1910s are especially good, characterized by a laconic composition and a bold, wide manner of writing. An excellent example of the "style of Grabovsky" of this period is the canvas "barges on Fontanka. Early Snow ", created in 1906. From a high point of view, the artist writes a composition resembling a frame of the film, where in the foreground, on the snow -powered embankment, a genre scene is shown, and in the distance you can see in the cold air mixed with smoke of tugboat, snowy houses. The palette is almost monochrome, built on brought together colors, on thin gradations of brown, black and white, and the emphasis was placed on white snow, which revives and complements the overall tone of the picture. It seems as if you feel this light frosty air, filled with the first winter freshness and mixed with a warm cool autumn.