The artist is Larionov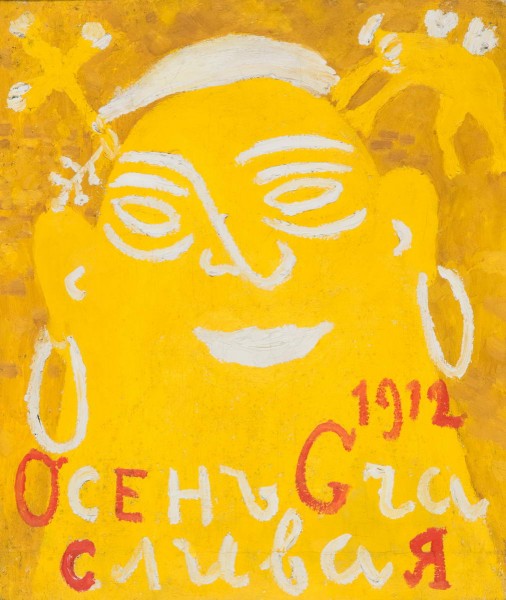 Mikhail Larionov was a generator of the ideas of the Russian avant -garde, having gone the path from impressionism to indescribly. In the 1910s, in search of new means of expression, Larionov turned to a bast, a picturesque sign, which was previously considered a synonym for a vulgar, philistine taste. He saw new opportunities for painting in unprofessional drawing.
Neopimitivism, the vivid representative of which was Larionov, is customary to bring closer to French Fovism and German expressionism as stylistically close artistic phenomena. Nevertheless, in European painting, it is not easy to find direct analogies of the picturesque manner of the Russian artist-his color harmony and teaserly to the angular drawing, as well as his rough-luminous attitude to the characters depicted.
One of the most expressively sharp works of Larionov's primitivism is the painting "Autumn Yellow", inspired by soldier's drawings that the artist saw when, after graduating from the Moscow school of painting, sculpture and architecture, since 1910, he had to, as a free -determining one, several times passing camps.
Larionov's friend, Ilya Zdanevich, wrote: "There he meets a new life, and he is delighted with the merits of the barracks soldier painting, which no one paid attention to him. Their primitive painting of the walls, cavalry badges, which are written by soldiers for tin depicting people and horses and are hung out, meaning the location of the famous part of the regiment, were new incentors. In that stream, he managed to introduce his own and create excellent art ".
Extremely primitive, given simply as a hint, the face of the "autumn" is barely highlighted in the picture by a contour of an intense yellow colorful background. Anatomical details – eyes, nose, lips – are simply made with a brush pattern – white paint. Merry, multi -colored white and red letters, as if naive children's handwriting with deliberate mistakes, the inscription "Autumn is sick" was performed. And the face of the "autumn", in this way, as if equivalent to the letter, becomes a sign.