The artist is Kalmakov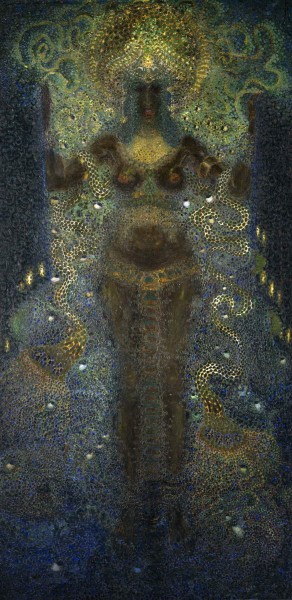 Suggestive, full exotic picture, the entire surface of which is literally "It is woven by "magical ornamentation, characteristically represents the work of Kalmakov at the turn of the 1900-1910s. Eastern mythology was a frequent motive for his works.
Perhaps the goddess Kali, one of the hypostases of Devi, the wife of Shiva, the personification of the formidable, destructive aspect of his divine energy, is depicted. At the end of the next life cycle (kalpa), black Kali envelops the world with darkness, contributing to its destruction. Kali-Demon fighter, powerful patron goddess. This work of Kalmakov, like others, represent one of the varieties of the art of Russian symbolism, echoing with modern.