The artist is Vereisky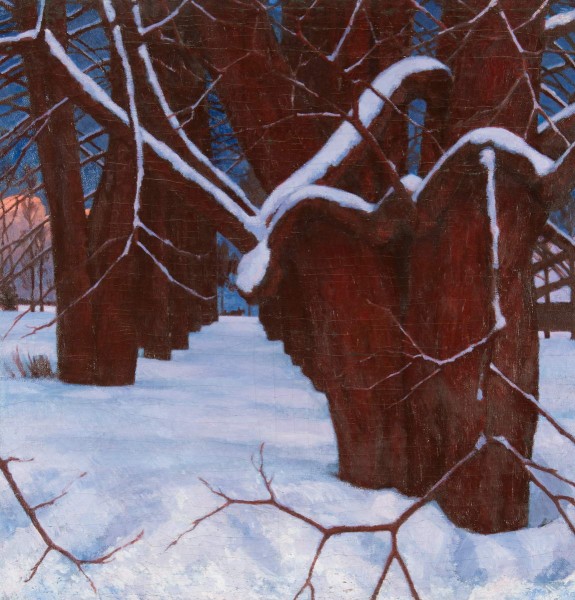 Vereisky's creative interests were determined very early. He abandoned painting in favor of graphics, which was greatly facilitated by the long service in the Hermitage by the Guardian of the Office of the engravings, and always gravitated to the portrait and landscape genres.
The lyrical landscape "under the old linden" is a rare but excellent example of the picturesque work of the master. The artist creates an amazingly harmonious, balanced, calm composition is especially striking the strict graphic of the work, restrained flavor and clear, concise lines that give out the unique gift of the Vereis-Devil, virtuoso of lithography and etching, who preferred black and white, but tonal gamuts rich in shades. The landscape elusively resembles the works of Dobuzhinsky, but there is no feeling of loneliness and longing inherent in many of his works. It seems that the color scheme built on gray, hoarse, brown tones and the complex interweaving of branches, turning powerful trees into mysterious, magical animated creatures.
The artist created a spectacular composition built on the bright color contrast of white and karmin – snow and trunks of old park trees against the backdrop of the blue winter sky. Exhibition catalog in Malaga "Seasons. Works from the collection of the Russian Museum ". 2015. WITH. 35.