The artist is Tatlin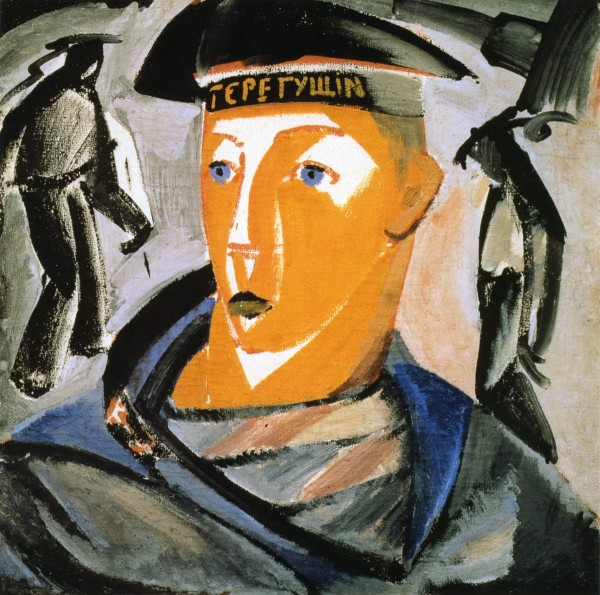 The fate of Tatlin's works has developed paradoxically. Its works are rare in collections, but the place of one of the pioneers of the Russian avant -garde was firmly fixed for it. Acquaintance and friendship at the turn of the 1910s with Larionov contributed to the appearance in the painting and graphics of Tatlin "primitivist "trends. The artist was passionate about the observation of everyday life and the appearance filled with Primorsky Odessa sailors, fishermen, merchants and other colorful types. But at the same time, the nature of the generalization, the ratio of the image with the background, undoubtedly, were "prompted by "Tatlin by ancient Russian icon painters. From there, there is a sharp large-scale contrast between the main character and small figures in the background, placed like brands in the icon, which creates a sharp restless rhythm of contours, and gaps-gaps on the face and clothes of the sailor. IN "The sailor "self -portrait features are intertwined with typical, the picture expresses both the personal characteristics and impulsive of the creative search for the artist as best as possible.
Russian Museum. From the icon to the present. 2005. WITH. 317.
The fate of Vladimir Tatlin was sometimes unusual. He was a sailor, and a traveler, and under the guise of a blind musician-Bandurist even managed to penetrate the Picasso workshop in Paris-and he always remained a romantic. It is no coincidence that the picture "sailor" is one of the most, perhaps romanticized self -portraits in the art of Russian avant -garde. It belongs to the early period of the work of the master (Tatlin works of this time have not come to us), but that internal restlessness is already tangible in it, that impulse of a creative search that will soon make the artist move forward with new, non -philanthropped ways. (E. B.).
Russian portrait. XX century: St. Petersburg, 2001. WITH. 25.